Best buds having fun together
Well here we are once more. And we brought some all new and hot my straight buddy scenes for you to see. This time just two more army studs again and in their scene you get to watch them having fun for the cameras yet again. A sex toy was involved in this one as one guy just wanted to sit back and relax as his buddy got to use the toy on his cock while also stroking his own cock. And you will recognize this toy from a past scene where no les than four very horny guys got to use it to please themselves with it. Enjoy the view and let's get their show on the road without delay to see them in action for this new gallery shall we?
With the cameras rolling, our two unlikely stars for the afternoon take their seat on the couch, but of course, first you get to enjoy seeing them strip. The more slender of the two, even though he has a smaller build, has quite the big cock and his buddy next to him is quite impressed too. Watch him proving himself ambidextrous today as he manages to stroke his own huge and hard cock as well as his friends' with the nice sex toy today. What more can we say, we hope that you'll have fun with their scene and it's quite the view to watch today. Enjoy it and we'll see you next week with all new videos and images as well. If you liked this scene, maybe you want to see some hot twinks sucking cocks and getting their asses spanked, so if you do, you might visit the Jason Sparks site!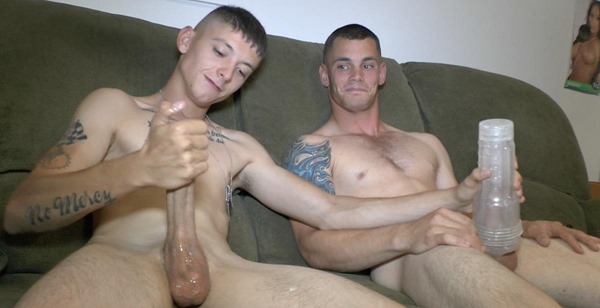 Watch these horny best buds shooting their load together!